Did Marquee Moments Deliver?
Several sports had marquee moments over the weekend, and it was the IPL final that ticked all the boxes of a great sporting product.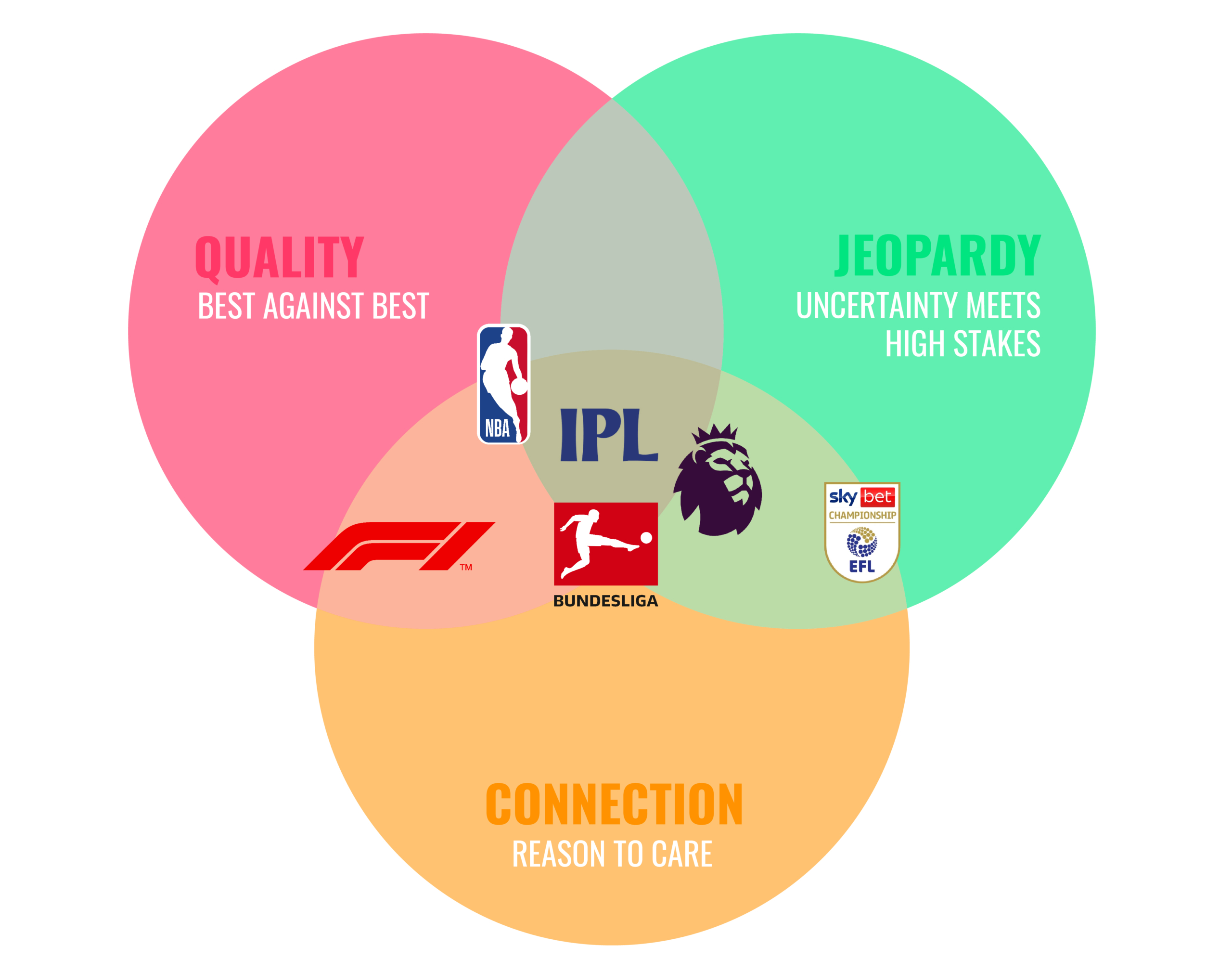 IPL: Chennai Super Kings turned a 6% win probability with two balls remaining to win a record-breaking sixth title against defending champions Gujarat Titans.
NBA: Derrick White's buzzer-beater with 0.1 seconds on the clock took the Eastern Conference finals to a decider, though it was ultimately in vain after defeat in game 7.
Bundesliga: The 11th and 2nd-best teams in the world (surprisingly) swapped places for the title.
Premier League: England's fourth-most successful team, Everton, were 50-50 to go down with just over 30 minutes left in the season.
EFL Championship: A 12-shot penalty shootout in sport's most lucrative fixture.
F1: Even rain could not salvage a Monaco Grand Prix in which the podium matched the starting grid.